Hampton Court
Attending the world's largest flower show in style
We have desperately been trying to find the right moment for a group shot of the Portchester Memorial Gardens' Team, and what better occasion than at a world famous flower show, The Royal Horticultural Society's Hampton Court Palace's Garden Festival!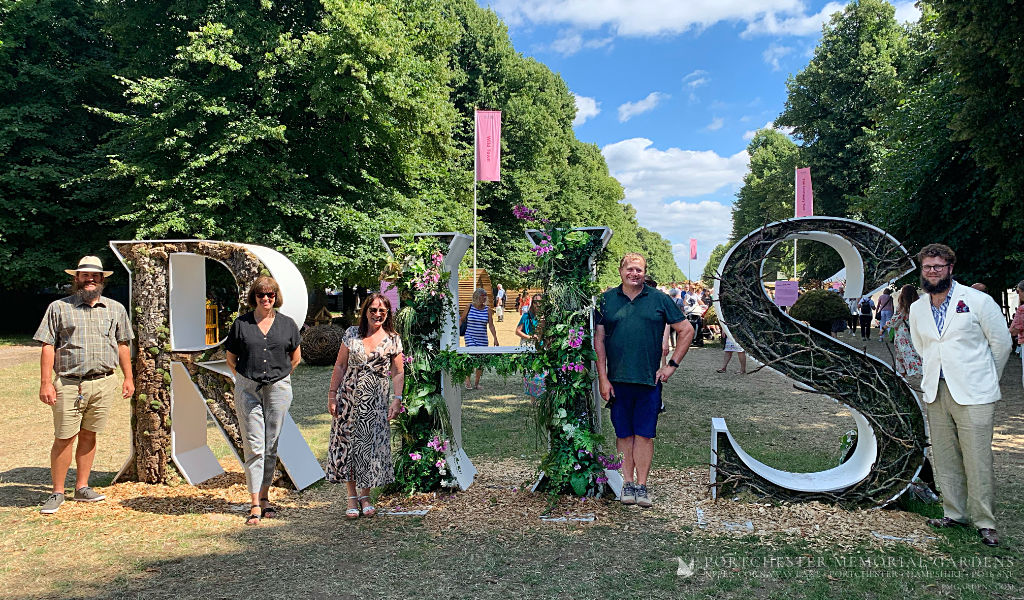 Not only did we come away feeling inspired by so much summer beauty and colour in such a magnificent and grandiose setting, but it also afforded us the opportunity to see at first hand (from an outsiders point of view) reaffirmation of how important gardens are to the human spirit and wider communities.
Alfie and Ollie go walkabout!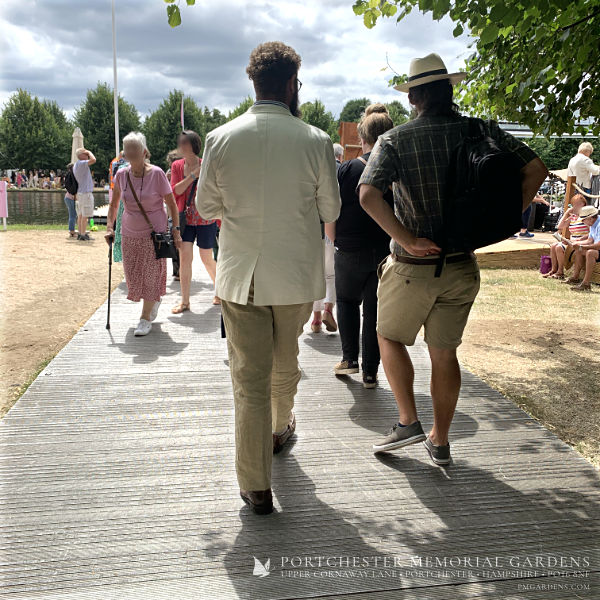 While there was so much to be inspired by, we especially loved The John King Brain Tumour Foundation Garden. Designed by Rhiannon Williams and built by Garden Club London, it was created to serve as a rooftop garden for patients and hospital staff affording them a calm and safe environment at difficult junctures of their lives.
We also enjoyed the RHS Planet-Friendly Garden, designed by Mark Gregory and built by Landform. It was full of exciting ideas relating to garden resilience, climate change and wildlife habitats.
We really look forward to exploring next year's creations and wholly recommend a visit should you ever have the opportunity!