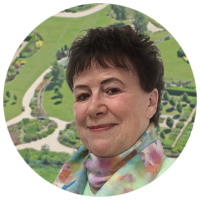 People who care
Having lost loved ones ourselves, we can understand some of the emotions and confusion that you may be going through.
Established by our current director's mother, who was trying to find a beautiful spot in which to bury and mark a loved one's ashes, the gardens are a family-run business.  Our team aims to offer guidance and comfort, helping to make an emotive decision less upsetting and stressful.
Choice and service
As a privately owned, award-winning memorial garden we are able to offer a wide range of facilities and choices.  Once you have selected a plot you can lay ashes to rest by casket burial or grave scattering, or simply place a memorial if the ashes are scattered elsewhere.
A personal tribute
Plots can be marked with one of our range of memorials in a variety of styles and materials, with different fonts and colours available as well as the ability to incorporate photographs and motifs.  Additional items such as sculptures, benches and 'family garden' options are also available in certain areas.
We'll discuss your requirements and preferences, helping create a fitting memorial, exclusive to your loved one.