NOTICE OF CLOSURE
Dear Gardens families
It is with great regret that we are going to have to temporarily close the Memorial Gardens to members of the public from the end of today (Monday 30th March).
The Secretary of State made a regulation under the Health Protection (Coronavirus Restrictions) last week which says that: "a person responsible for a crematorium or burial ground must ensure that, during this emergency period, the crematorium or burial ground is closed to members of the public."
You may have noticed that the Crematorium is also closing its grounds, except for when it has to hold funerals.
It has been noticeable over the past week that many of you have been following the Government's 'stay at home' order and realise that, much as you may want to visit your loved one's grave, it doesn't fall within the Government's list of 'essential reasons to leave the house'. Thank you for following the rules and staying safe.
If you need to contact us, you can message us on Facebook, email memgardens@hotmail.com or call 01329 828250 and we'll do our best to help.
The PMG team

A place of peace and tranquillity
There is nowhere more fitting to remember the loved ones you have lost, and celebrate their lives, than in the peaceful setting of a beautiful garden.
Portchester Memorial Gardens offers a private, tranquil haven in which to lay your loved one's ashes to rest. Set among six acres of manicured lawns, mature shrubs and meandering streams, a variety of themed areas and a choice of personalised memorials enable you to build a fitting tribute that reflects the uniqueness of the person you have lost.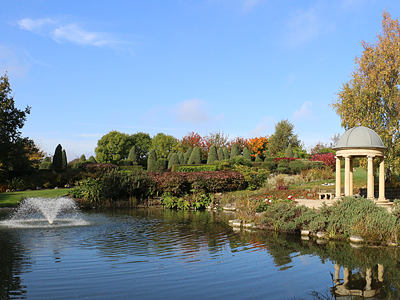 About Us
A special final resting place for your loved one's ashes, our soothing garden setting is the perfect spot to remember special occasions and unforgettable memories, helping to slowly ease your heartache.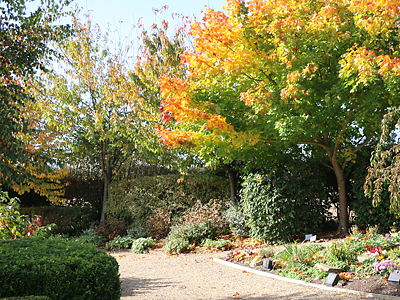 The Gardens
Follow paths from the tranquil Garden of Peace, through the colourful Little Springs children's area. Pause to enjoy the scents on the Hill of Roses before entering the sunny haven of the Garden of the Sea.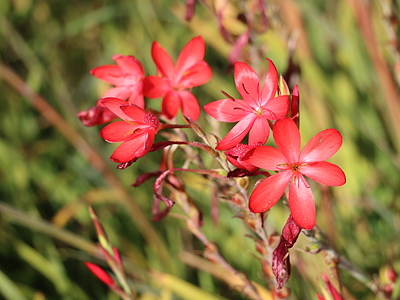 Gallery
Our green-fingered team works hard to keep our award-winning memorial gardens looking lovely all year round. Here is just a selection of photos from recent years.