Driftwood Dances
PMG at Hampton Court Palace
We couldn't resist a return to the splendid grounds for the RHS' 2023 Garden Festival, viewing the beautiful creations and floral displays. Here is a little insight…
Once through the entrance gates, we were greeted by live music and the multitude of fragrances we have grown accustomed to from previous trips. So wonderful to be in the middle of all that creativity whilst tapping your feet to a catchy tune …don't get us started on the amazing food!
We truly appreciate the depth of thought that goes into building environments that concentrate on wellbeing, therefore on this visit paid closer attention to designs centred around physical and spiritual welfare in garden spaces.
With the seasonal changes in our grounds never ceasing to amaze us, we have always felt that an effective memorial garden ought to be designed as a space for quiet reflection. The only thing dominating one's presence, is room to think, reflect and to seamlessly hold those very important internal conversations, in a very tranquil and comfortable setting. Maintaining special grounds such as ours demand the physical and professional attention from our wonderful team; this in turn allows you, our families and visitors, the sensory delights to just be in the moment, free from all unnecessary distraction.
On the Oregon Trail
For a number of years we have been thinking carefully about how to adapt our gardens for coping with climate change; it was interesting to see some of the thoughts around this.
The hotter and dryer conditions we seem to be facing annually, is leading us to consider new planting strategies, embracing the idea of drought tolerant spaces. Such gardens can bring with them many interesting textures, leaves and flowers; hardy enough to deal with warmer climates, hosepipe bans and so on.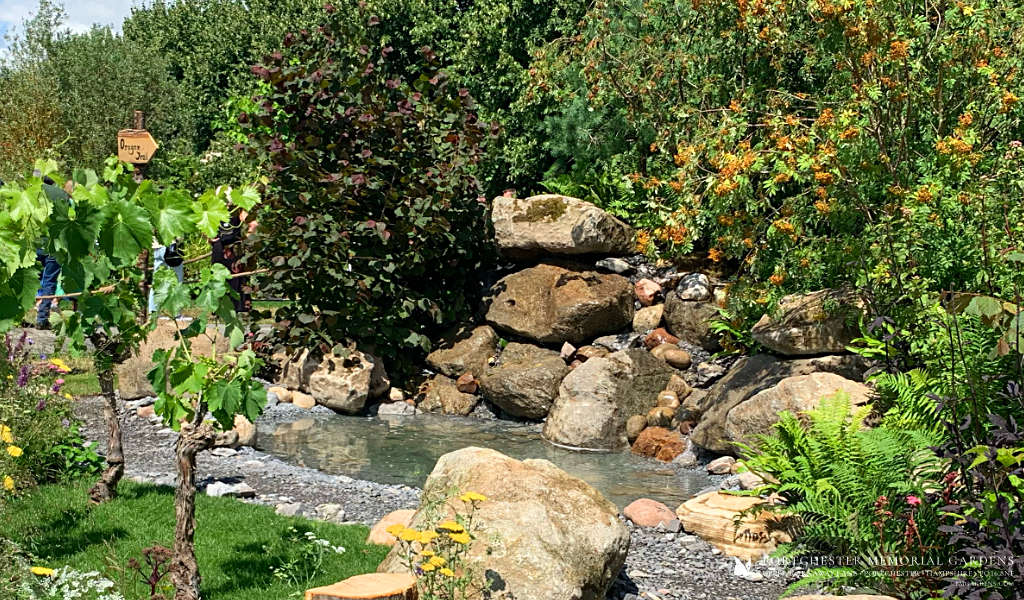 Touching the Senses Garden
Sensory Pocket Planting …and one of our favourites of the day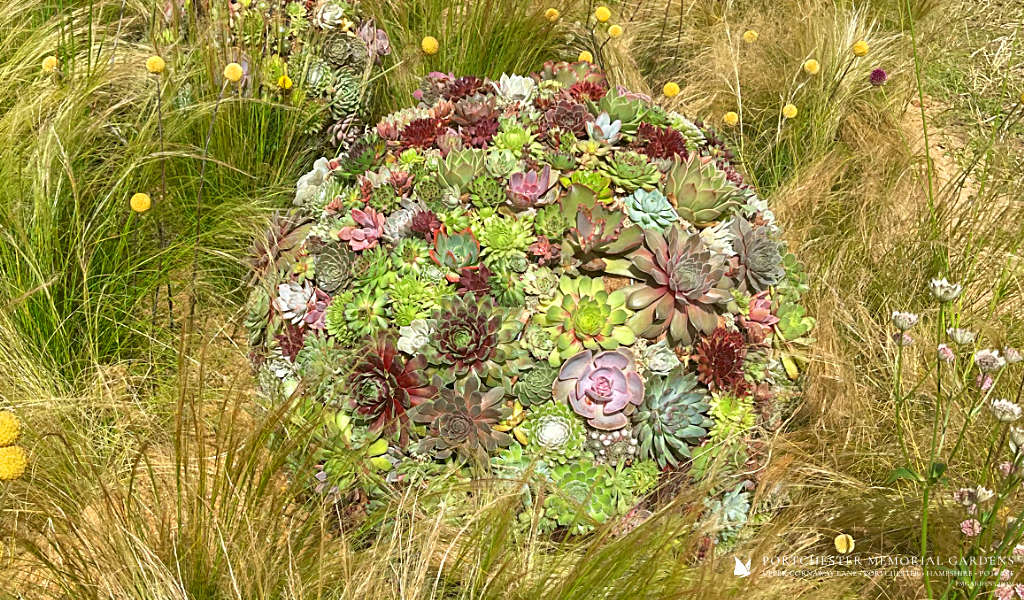 Succulent Textures
Four gorgeous globes beautifully constructed with over a thousand plants!
Meandering through, we spotted some work by Pygmalion and Funck, representatives of driftwood artists. Happy to say, there will soon be a new addition in the top boundary of our grounds showcasing one of their wonderful sculptures by Indonesian artist, Abdul Ghofur.
Abdul is a professional sculptor who lives on the island of Java. His equine sculptures are made from natural driftwood and teak roots found on the island's sea-shores, riverside and forests.
Jumping Horse

Driftwood Detail

Rare Artwork
The beautiful piece will be placed in honour of our daughter and sister whom we sadly lost 16 years ago; she was 43 at the time and mother to, then, three young children. 'Pixie' was an avid and very accomplished horse-rider. This beautiful piece will commemorate her spirit while set amongst the olive trees near Tony, beloved husband, father and grandfather. We hope you will find this creation as lovely as we do, once it has been sited.
Other details from the day
The Wilton London Fragrance Garden

Rock Formations

Driftwood Creations by Abdul Ghofur

Charleston Elegance

The Lunar Garden by Queenie Chan

Firedance by Xenia Moseley
Designs by: The Wilton London Fragrance Garden • Xenia Moseley • Queenie Chan • Sadie May Stowell
PMG continues to flourish and mature. Our grounds, promote a calm and serene haven that also works as a biodiverse habitat. This in turn helps our plants to prosper in a very natural and impactful way. We thank you always for growing with us.
Wishing our Garden Families and visitors a very happy and peaceful summer season.