Follow paths through the magnificent themed gardens, enjoying the peace and tranquillity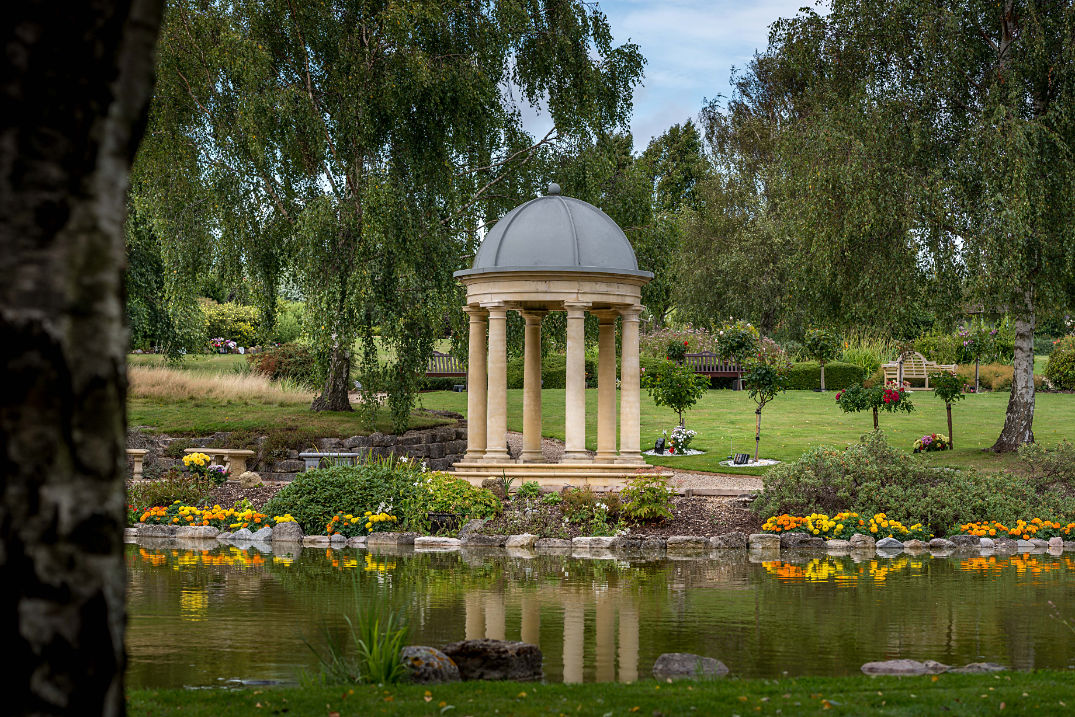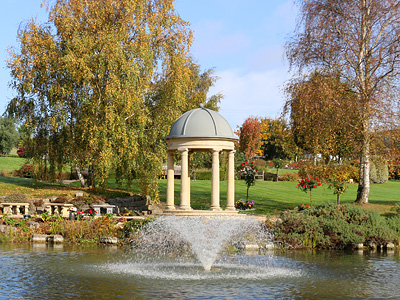 Graceful silver birch stand sentinel around this garden focal point, overlooking an ornamental lake in which the jewel colours of large koi can be glimpsed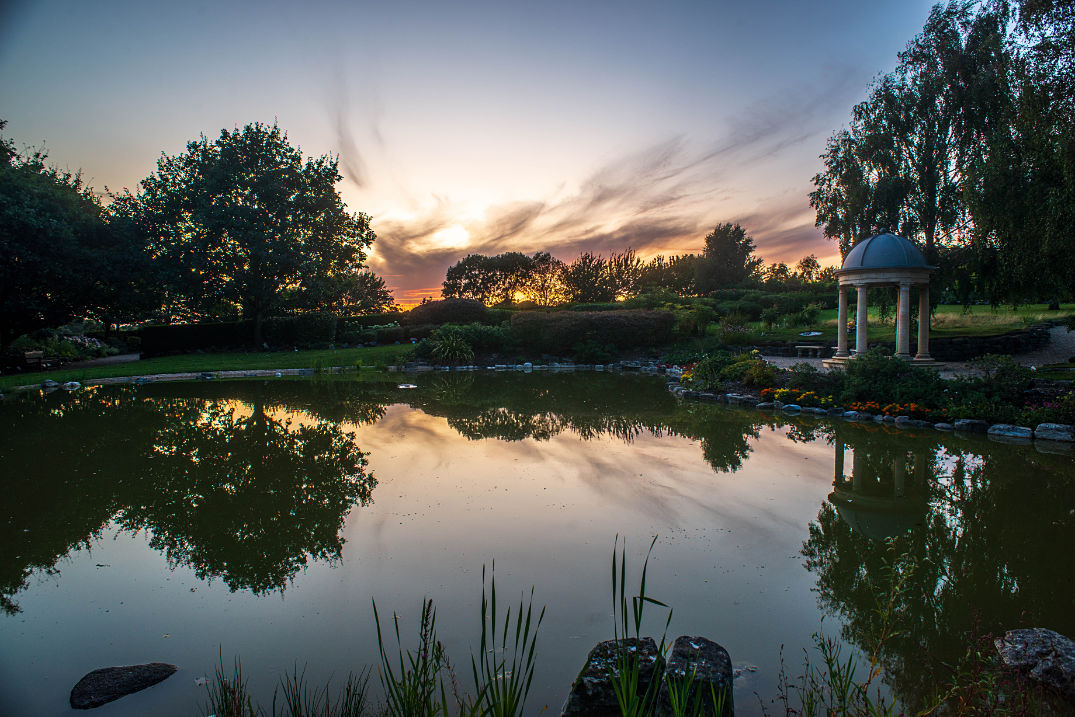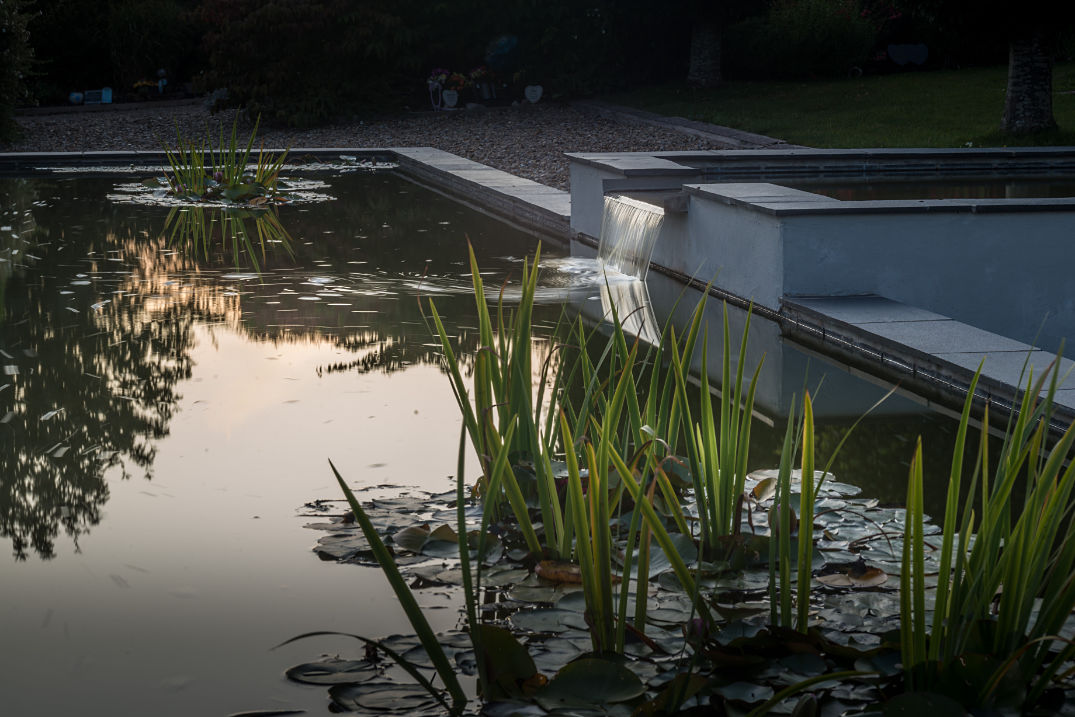 The heat-loving plants on the south-facing Terrace get the sun all day long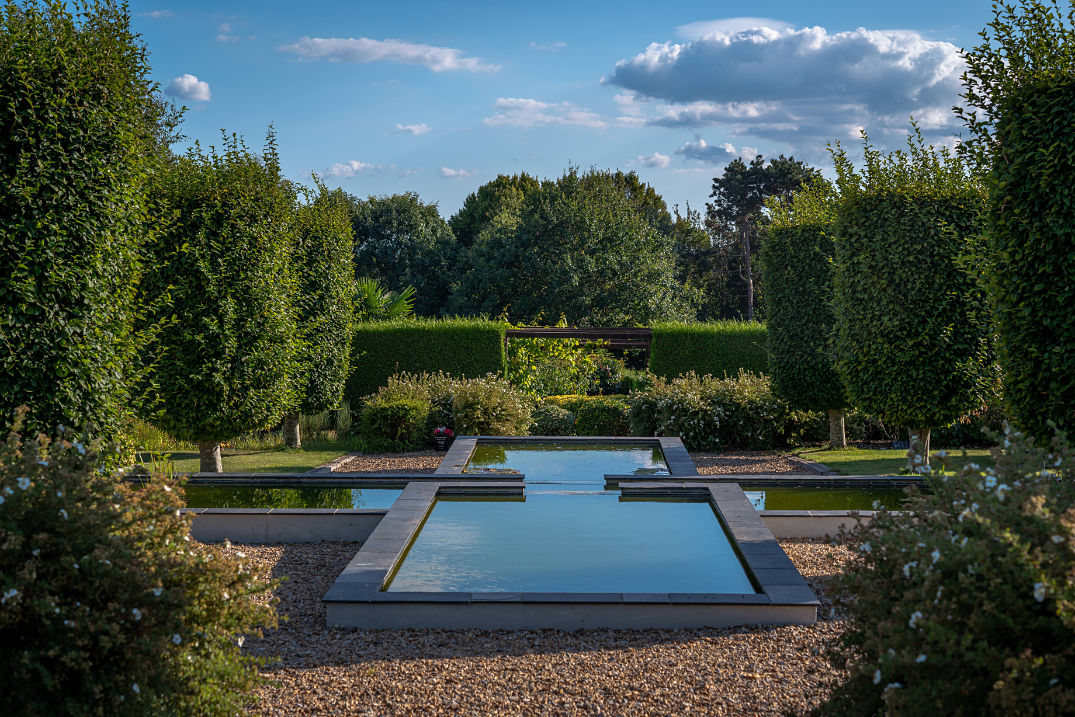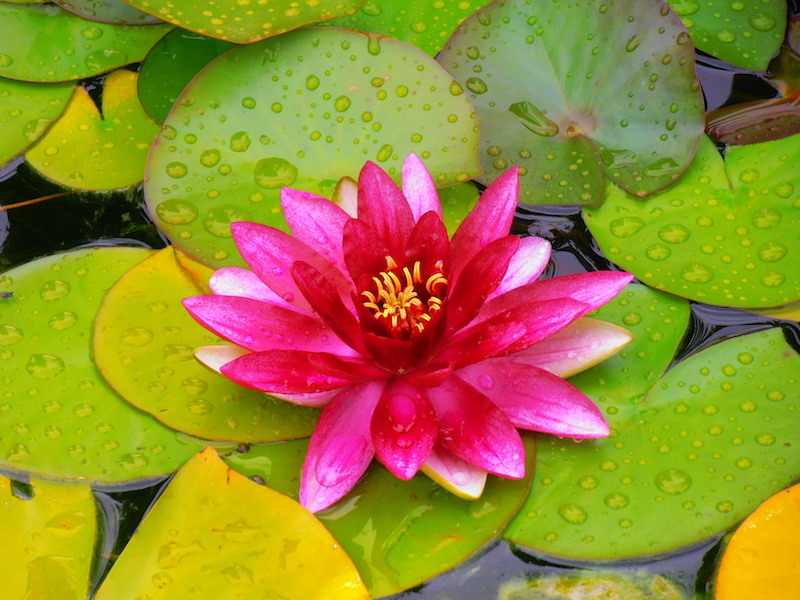 Tucked away and cocooned by hedges, relax and contemplate to the restful trickling of waterfalls and tranquil sounds of nature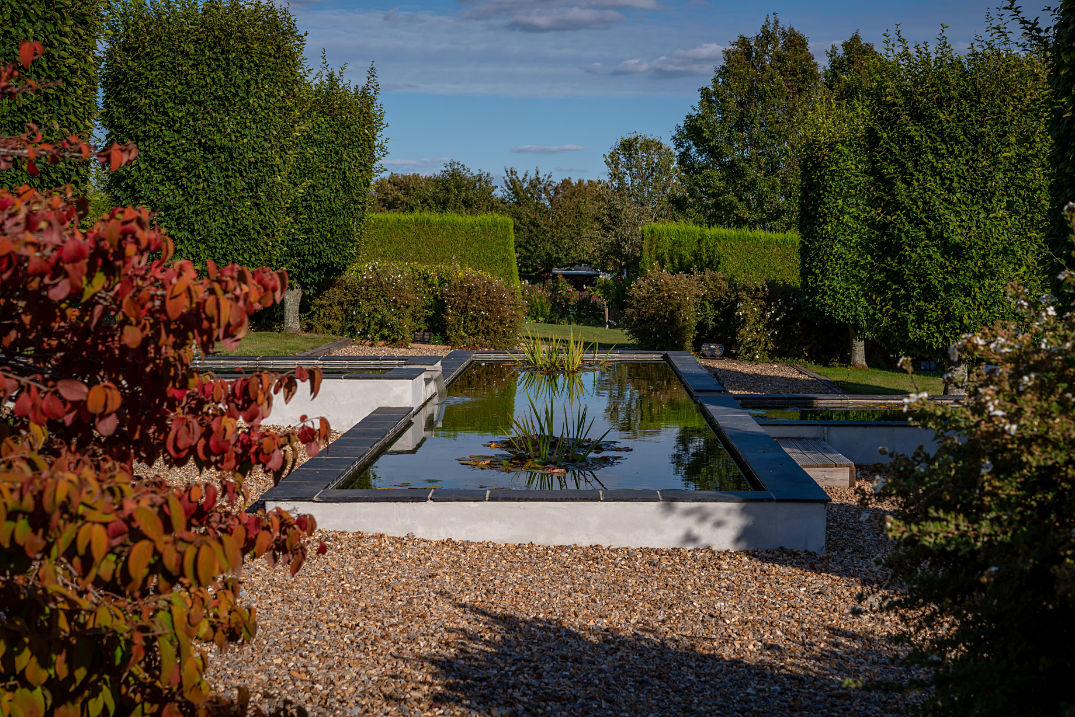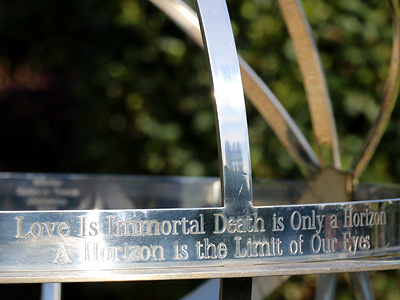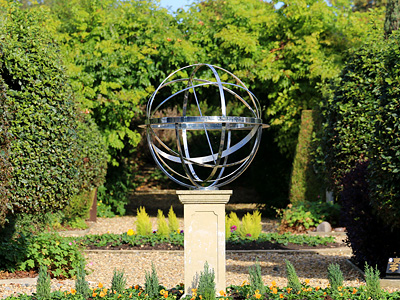 Three round beds bisect this garden 'room', filled with colourful bedding plants. Surrounding them, clipped conifers conceal stone benches where visitors can sit and reflect in peace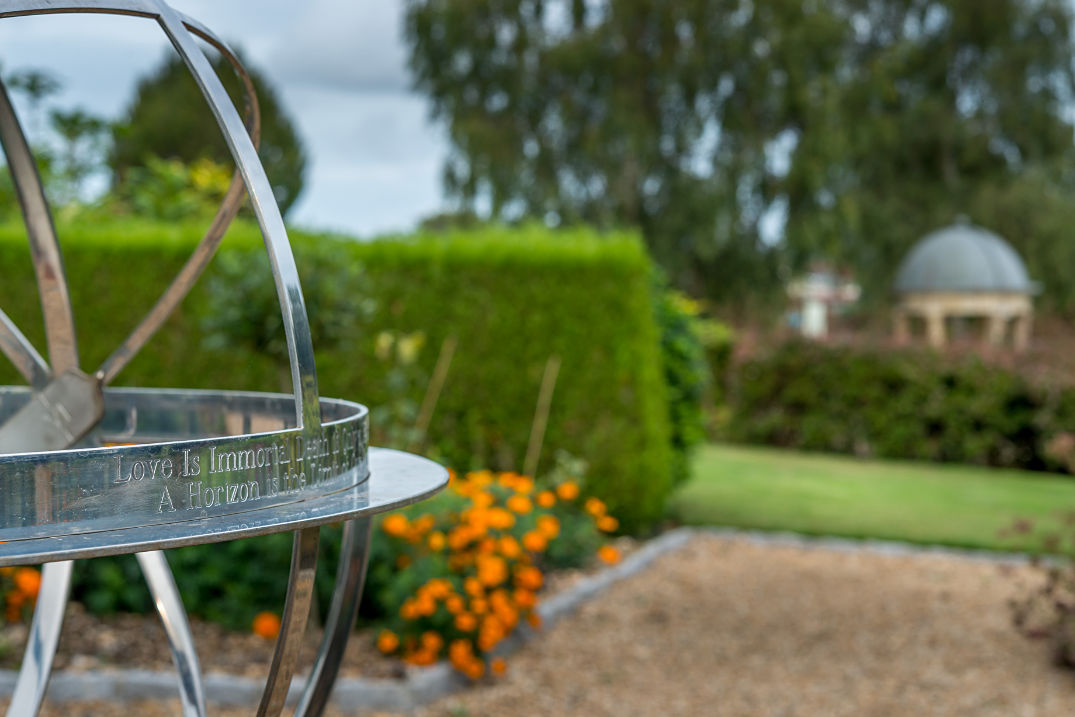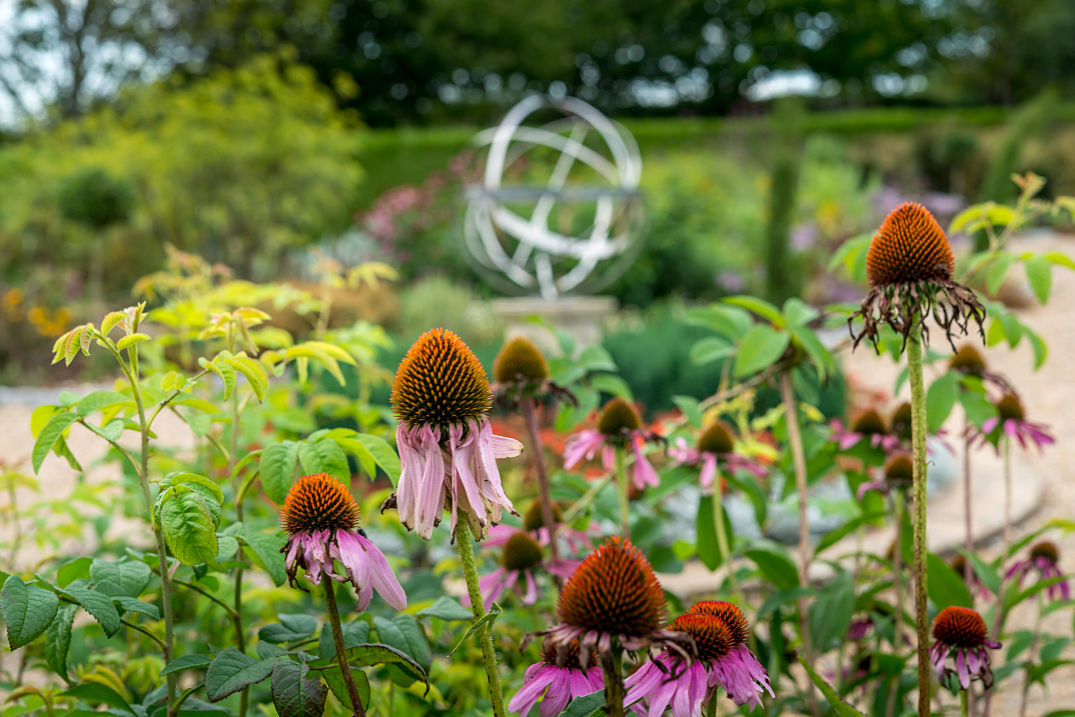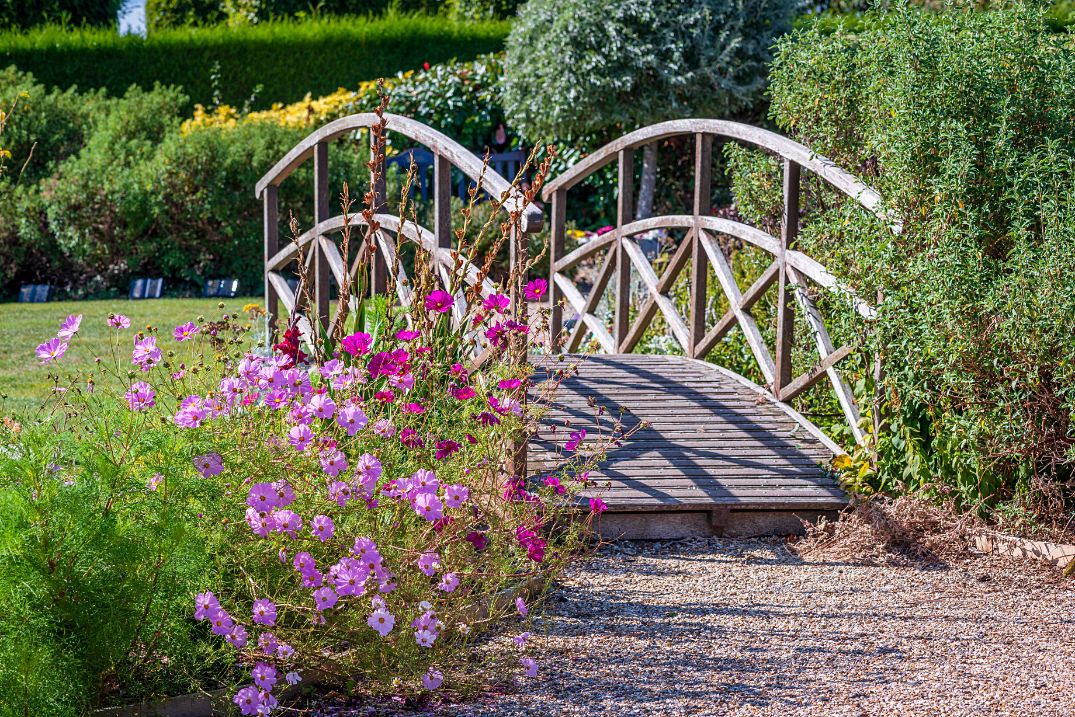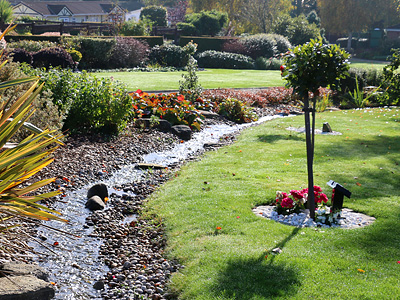 "Each new life, no matter how brief, forever changes the world."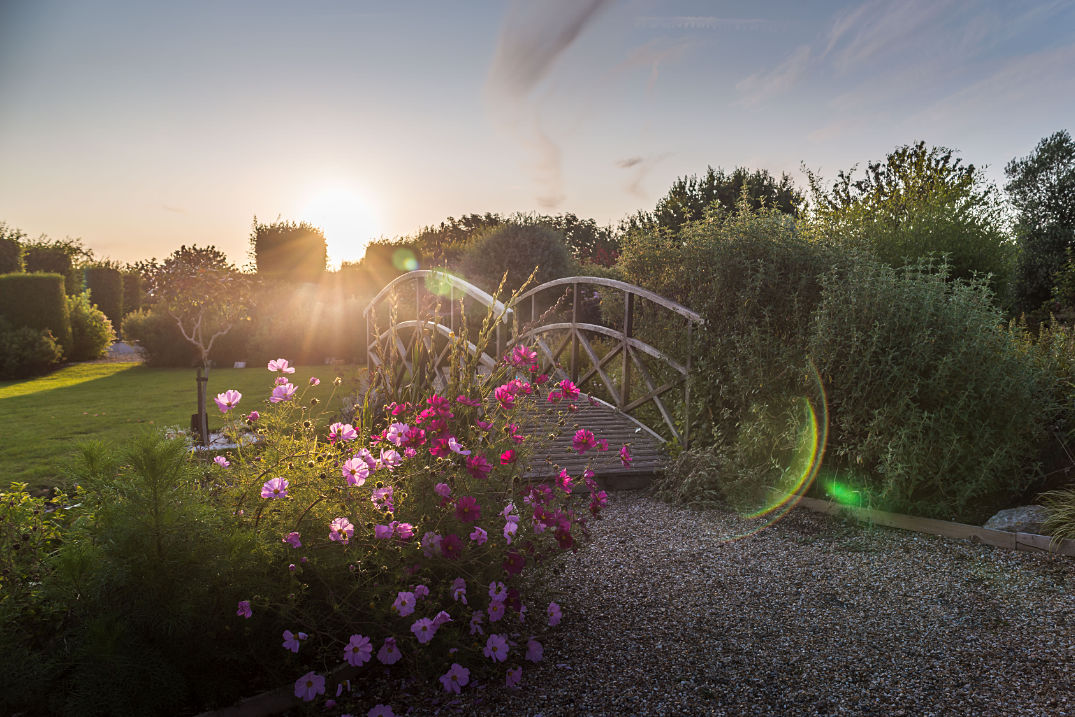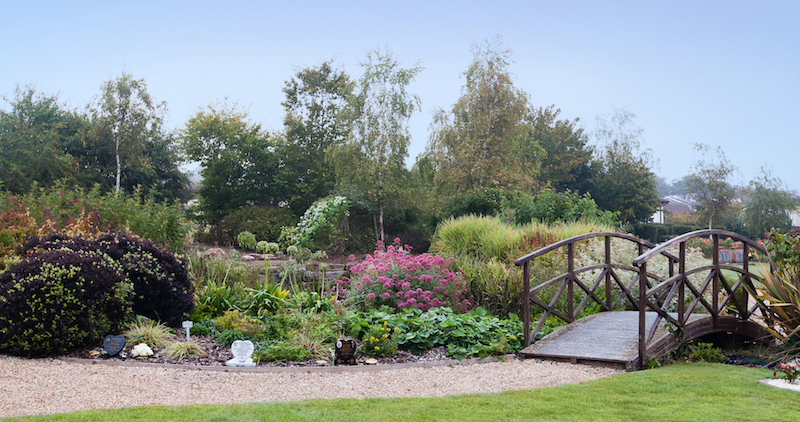 Dedicated to children who have passed away, this area features soft planting and colourful flower beds. Looking down across the Gardens, a Barbican memorial holds plaques for babies who were born sleeping.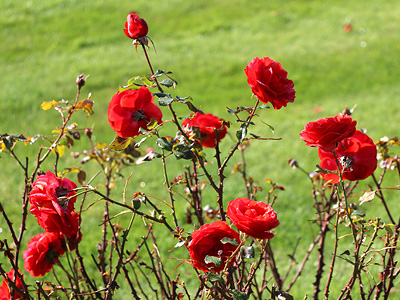 The heat-loving plants on the south-facing Terrace get the sun all day long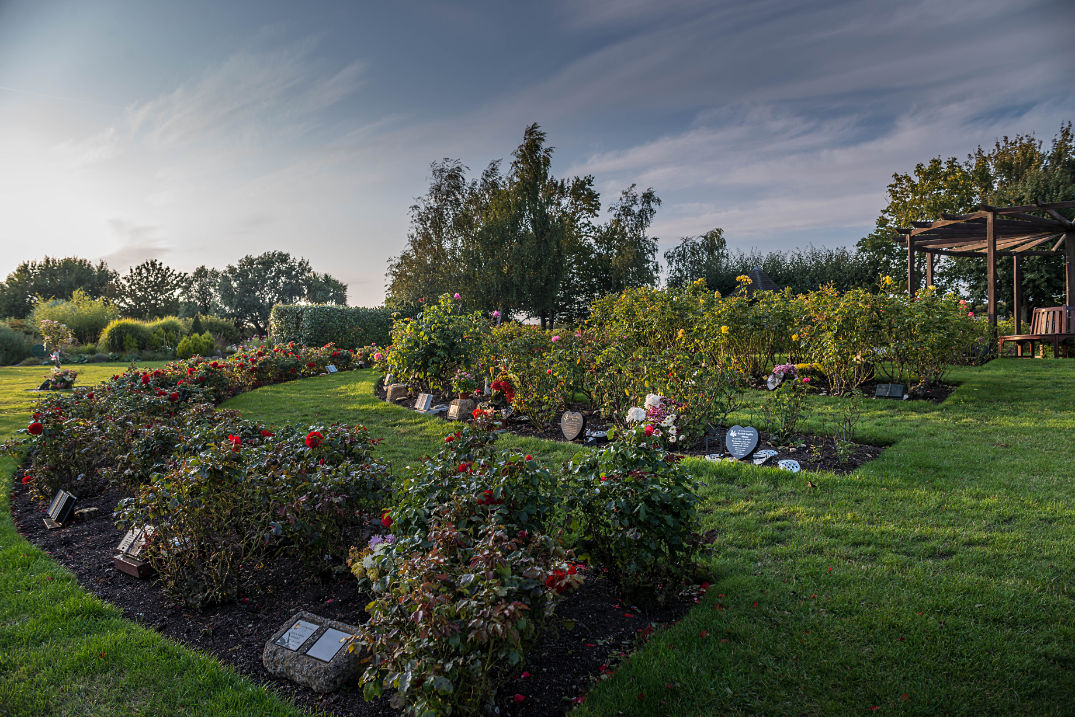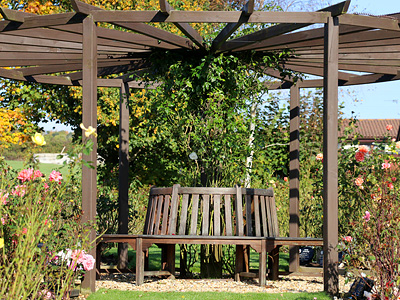 At the Garden's highest point sits a series of circular beds, dotted with memorials and packed with beautiful, fragrant roses. From vibrant oranges and sunny yellows, through to searing reds and blushing pinks, the roses' velvety petals perfume the air all summer.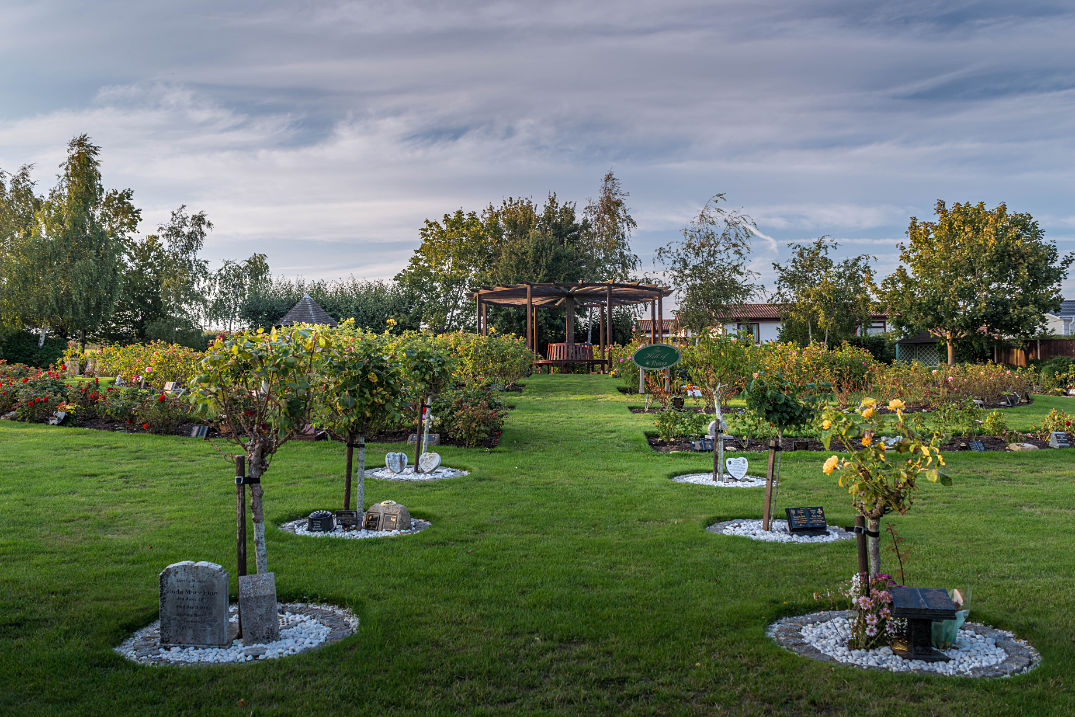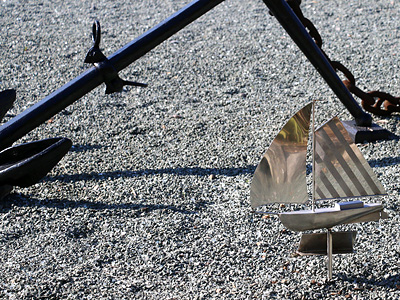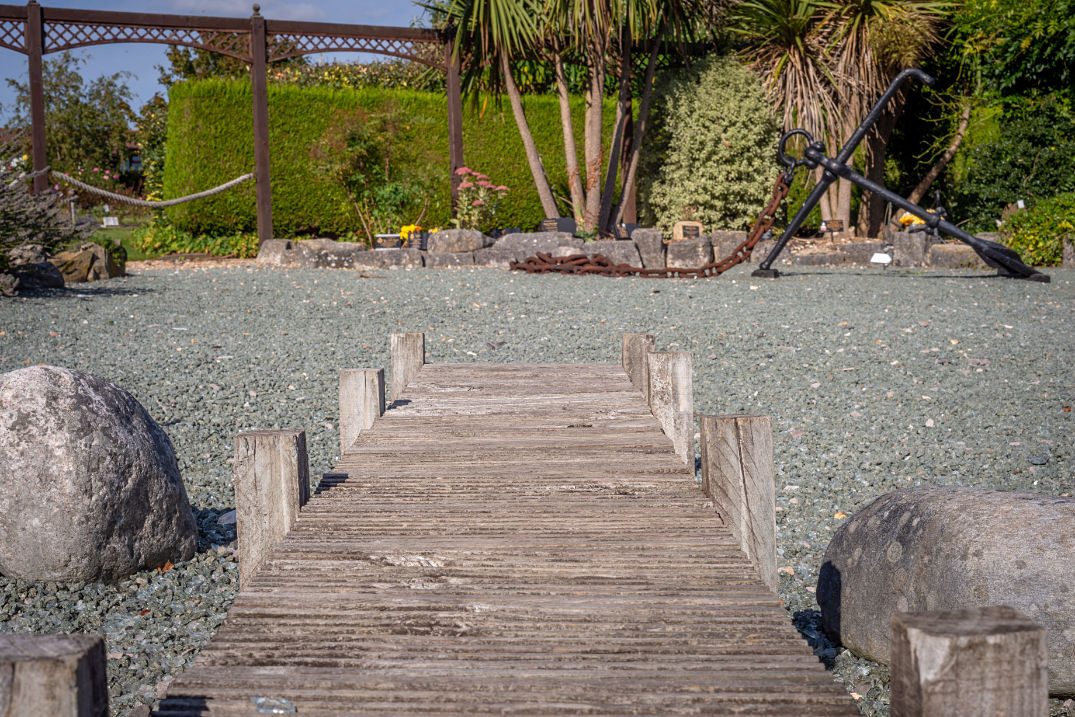 An ocean of blue slate, flecked with tumbled glass chippings which sparkle like sunlight on water

Water-lovers of all kinds are remembered in this special garden 'room'. Rock-edged 'island' beds are planted with soft grasses and fragrant lavenders, surrounding large anchors, chains and a wooden jetty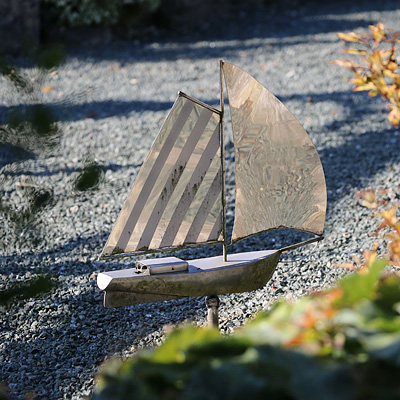 Just as each individual is unique, so is the manner in which they will be remembered. Here, each family can select the perfect plot and memorial for their loved one's ashes – somewhere that has special meaning to them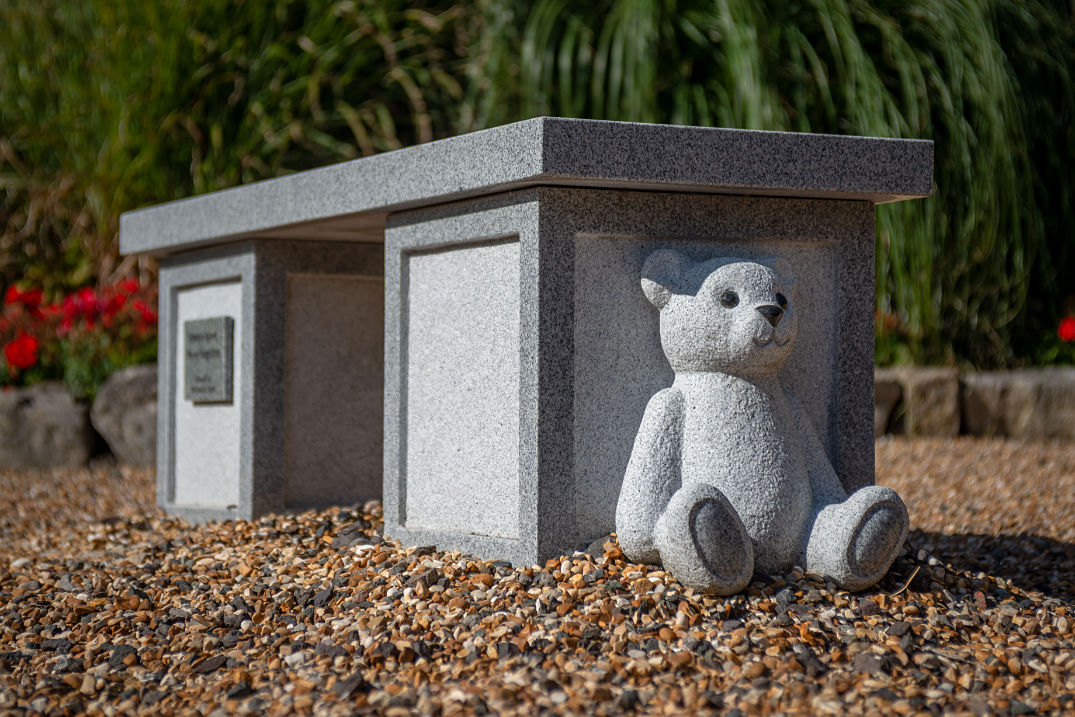 A wide range of memorials is available, from carved marble to polished granite and wooden benches to stainless steel boats